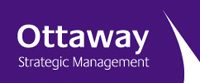 Public & Private sector strategic management consultancy
Market Research & Analysis
Full range of quantitative and qualitative research including:
Quantitative Surveys including:
Design utilising national and local benchmarking
Staff surveys, community surveys, service user and stakeholder surveys
Face to face survey interviews, telephone interviews, e surveys and group surveys.
Street survey teams to address community engagement and perceptions of needs, provision and value
Utilisation of data entry software and manual data inputting
Analysis and assessment of research findings
Reporting and recommendations of clients and their governance structures
Qualitative Surveys including:
Interviews, stakeholders, service users and staff
Focus groups, workshops and action research
Vox pops and rant rooms


Ottaway Conversations:
Street based survey teams and focus group recruitment
© Ottaway Strategic Management Ltd. 2017. All rights reserved.