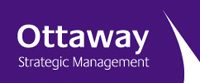 Public & Private sector strategic management consultancy
Our Company Ethics
Ottaway Strategic Management provide a responsive service that is tailored to meet and suit the individual needs of our clients. Working in the Public Sector is important to us as we have belief and commitment to effective and efficient public services meeting the needs of a wide diversity of customers.
We provide our clients with services underpinned by the philosophy of OSM's fundamental beliefs and we aim to infuse our values and company ethos into our consultancy by using a holistic approach to each project.
Ottaway Key Policies
Ottaway has an equal opportunities policy and is committed to meeting its responsibility under the Equality Act 2010. Additionally having previously worked in the public, voluntary and community sectors we are more than happy to comply with our client's data protection, health and safety and equality of opportunity policies. Ottaway has a complete set of corporate policies that are available on request.
Insurance
£2M Public Liability Insurance Cover and £10M Employee Liability Insurance Cover and £2M Professional Indemnity Insurance cover with GLEMHAM Underwriters Certificate Number GMTM603466XB.
Financial Sustainability
A copy of our last Annual Accounts is available on request. Summary details are available at Companies House. Our Company Registration Number is: 04431703 and our VAT Registration Number: 784377485
Quality Management
Ottaway Strategic Management has implemented a series of quality management practices which we believe meet and address almost key criteria within these standards.
Project Implementation meetings
Write up and availability of all client interviews (notes etc.)
Comprehensive Data recording
Full audit trail of programme of work and progress
Full performance management of the contract in liaison with Client
Setting key milestones and project management meetings throughout all commissions
Establishment of preferred client approach when contacting businesses and or residents on behalf of the client to agree style and approach of consultants and market research staff
Client agreement to all letters, public notices and or print and design of any materials for consultation, publication and or internet / CD production
Maintain a quality control check in house before production of any publication
© Ottaway Strategic Management Ltd. 2017. All rights reserved.