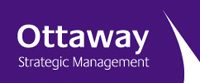 Public & Private sector strategic management consultancy
Our Clients
The company has expanded its operation and built on the success of previous years. Consultancy services have been provided in the areas of community regeneration and urban renewal, sport and physical activity, arts, leisure & culture, health and wellbeing, community safety, harm prevention (drugs alcohol, sexual health and lifestyle health, equality & diversity, public sector research, management support, health & justice and community development. Work has also been carried out on equalities and diversity, crime reduction auditing and strategy development, regeneration programme planning & evaluation and business planning.
In carrying out all this work we have been grateful to our clients who have been both supportive and clear in assisting us to develop solutions that are relevant for them.
Ottaway's portfolio of Clients:
Amateur Swimming Association
Audit Commission
Better Bankside
Brent DAAT
Brent Public Health
Brighton and Hove City Council
Brighton Racial Harassment Forum
British Angling Federation
British Swimming
British Tennis
Bury Council
Cabinet Office (OPSR)
Commission for Racial Equality
Connecting Stockwell SRB
East Midlands Development Agency
East Sussex Down and Weald PCT
Eastleigh Borough Council
Eastleigh Community Safety Partnership Merton and Sutton PCT
English Federation of Disability Sport
English Fencing Association
English Wrestling Federation
Equality and Human Rights Commission
Football Association
Gosport Borough Council
Government Office for London
Greater London Authority
Hampshire Constabulary
Isle of Wight Council
Isle of Wight Public Health
Lambeth Riverside SRB
LB Barnet
LB Harrow
LB Lambeth
LB Lewisham
LB Newham
LB Southwark
LB Southwark EDU
LB Sutton
LB Tower Hamlets
LB Waltham Forrest
Leaside Regeneration Partnership
Liverpool City Council
Liverpool Partnership Group
Local Government Leadership Centre
London and Quadrant Housing Trust
London Development Agency
London Drugs Advisory Forum
London Housing Foundation
London Overground
London Sport
Luton Borough Council
Medway Public Health
NHS England
NHS England Health and Justice South
North West Development Agency
Off the Streets and into work
Office of the Deputy Prime Minister
Olympic Delivery Authority
Scarborough Borough Council
Sport England
Sporting Equals
St Helens MBC
Sussex Police
Thurrock DAAT
Thurrock Thames Gateway Development Corporation
Transport for London
West Ham and Plaistow NDC
Young Vic Theatre
© Ottaway Strategic Management Ltd. 2017. All rights reserved.