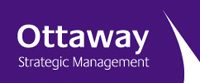 Public & Private sector strategic management consultancy
The strategic public, private sector and 3rd Sector management consultancy delivering solutions to:
Our teams have the skills, experience and knowledge to make a real difference for clients in
the public, private and voluntary sectors. We work as a small sensitive team receptive and accessible to our clients' needs. We approach our work from a strong diagnostic foundation
and provide insightful solutions that are sustainable
© Ottaway Strategic Management Ltd. 2017. All rights reserved.